Those that break it are not able to fix it
As unappealing as the topic of healthcare costs is, healthcare costs do directly impact Chronic Pain.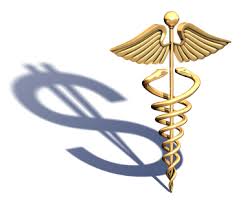 How so?
Back surgery/procedures are one of the most costly healthcare categories in the nation.  In fact, Back Problems rank the 6th most expensive condition treated in U.S. Hospitals.  While Back treatments/procedures are highly lucrative & profitable, many medical experts purport these increasing Back Problem related costs are necessary as they are in direct response to the increasing statistics reporting more Americans suffer from Chronic Pain due to back pain.
So far so good….right?  Wrong.  Evidence clearly proves more Americans suffer continued and worsening Chronic Pain after receiving costly back treatments/procedures like back surgery.
If outcomes from these high-priced back treatments/procedures resulted in higher success rates, we would expect to see a decrease in those suffering from Chronic Pain,  thus all parties would be satisfied.   Chronic Pain patients would experience long term significant pain relief allowing them to resume their normal routine, returning to gainful employment and an improved quality of life.
A closer look at this quandary reveals the fact that these Back Problem patients become even more costly, as they often require additional healthcare beyond Chronic Pain treatments.  Many patients are likely to acquire related conditions like "Mood Disorders" and "Complications from Medical Procedures" to name a few.  You guessed it….. Mood Disorders and Complications from Medical Procedures are also at the top of the list of most expensive conditions treated in U.S. hospitals.
Click on the following link to delve more into these numbers:
The most expensive conditions by Payer 2011 
Here are a few more stats supporting the rising high-costs of back related Chronic Pain:
* Low back pain is one of the most common reasons patients visit the emergency room in the U.S. In 2008, U.S. hospitals had roughly 3.4 million emergency department visits — an average of 9,400 a day — specifically for back problems.
* Medicare data reports the following back pain related costs from 1996 to 2004 :
* 629% increase in expenditures for epidural steroid injections
* 423% increase in opioids prescribed
* 307% increase in spinal fusions
Click on the following link to learn more:
Treatment of low back pain-Exploring the Costs
At least we have the best healthcare quality in the world….don't we?
Despite the U.S. having the most expensive healthcare in the world, the quality of healthcare in the U.S. falls far below most other developed nations.

Check out the charts and link below to learn more: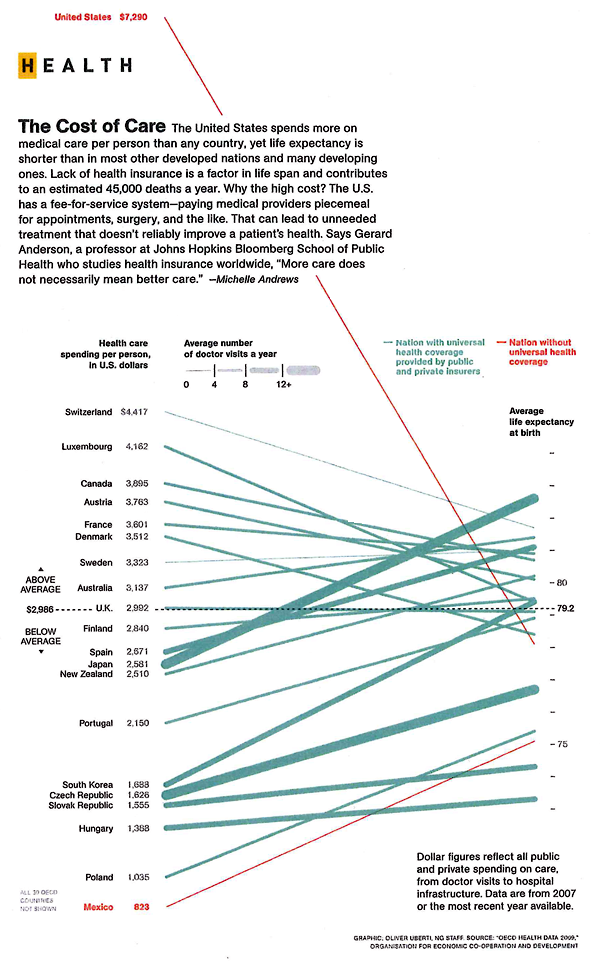 U.S. Healthcare: Most Expensive and Worst Performing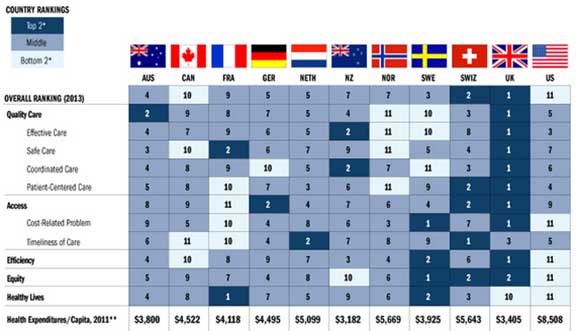 The Status Quo is alive and well
Frustration mounts as we continue spending for these expensive treatments/procedures, often which fall short of providing any real relief.  The controversy grows and becomes more complicated as depression, opioids, and disability begins to accompany Chronic Pain.  This creates a viscous, self-fulfilling cycle that we see spiraling out of control: spending more and getting nothing.
I would be amiss If I failed to mention that financial gain appears to be a motivator, fueling the appetite to continue the Chronic Pain "status quo".  Device manufacturers, (which provide the necessary instrumentation (hardware) used in many invasive back surgeries), along with surgeons, hospitals and Big pharma all stand to gain a healthy financial bottom line by providing expensive Chronic Pain products, devices, equipment, services and expertise.
The medical investment industry has coined the phrase "spine bubble" to describe the phenomenal growth within this medical market.  Click on the following link to for an extensive list of "spine bubble" articles:
Big Pharma is also facing Big Controversy.  The pharmaceutical industry makes its giant profits by making us sick. A whistle-blower with 35 years working for Big Pharma is now speaking out about their practices.
Click on the link below to read more:
Whistle-blower Reveals How Big Pharma Corps Profit from Lifelong Disease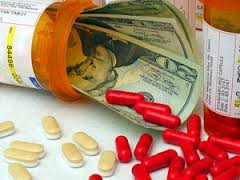 Where do we go from here?
Allowing a business/industry to flourish and become successful is a core value of our society.  Often however, this value which we prize and hold dearly has become tarnished.  When we assess the value of what we get in exchange for these mega medical expenditures and find more people suffering from worsening Chronic Pain our response should be, stop.
Those responsible for creating and perpetuating this no-win boilerplate lack the motivation and incentive to change.  Why change when record revenues and profits are being reported each quarter, ensuring content boards of directors and shareholders?
Change needs to be initiated by us; the Chronic Pain sufferer.  mypainweb provides you the resources to learn and understand Chronic Pain.
You must promote yourself to the level of CEO of our own healthcare.  Doing so will allow you to gain some confidence and a sense of control as you "partner" with your doctor and begin to question the suggested medical treatments/procedures.
This approach will not resolve your Chronic Pain in the short term, but neither will most of the high-priced existing medical treatments/procedures.  More importantly, this proactive approach will help gain momentum needed to get doctors to join our "camp", as this shift indicates a clear direction in which they too will no longer accept the failing Chronic Pain "status quo".
From here, we have the opportunity to affect a change in outcome, as we communicate and demand rightful change to create effective and reliable long term Chronic Pain medical treatment/procedures that work.  After all, aren't we already paying a "dear price" for it.

Why "The War on Drugs" is NOT a war……
Opioid Painkiller Heroin Epidemic
Those who continue to gain the most are the same entities that created the problem. It just so happens these are the same key positions that have the authority to fix what's broken….